New Sunnies for Me!
I received an email a month or so ago that said this:
"The old opinion that glasses are only necessities for people with vision problems has already gone. Glasses are increasingly becoming a fad and must-have accessories for celebs and fashionistas. Everyday we can spot millions of non prescription glasses wearers and we are constantly fascinated by many noted film stars' signature non prescription glasses.They instantly upgrade your look of modern,sexy, vintage or geek by wearing different styles of frames. Any hot glasses/sunglasses /goggles frames you want can be found on Firmoo, and all are available for both prescription lenses and non-prescription lenses. Are you desperate to have a new look? Now here is the chance, Firmoo has launched a First Pair Free Program to people worldwide. You will absolutely fall in love with the excellent quality, affordable prices, fashionable designs, fast delivery and the good service after trying them with paying shipping only! You even can get a refund/exchange if you are not satisfied with them. It's totally Risk free, so why not have a try? Click
here
to get your free glasses now!"
I am not the type of person that will jump at the chance to get free stuff. I'm always thinking,
"way too good to be true."
But I talked with my hubby about it and he was like,
"Oh come on, babe...why not? What do you have to lose."
He's my fine print reader, so if he said to go for it...
Well, enough said.
It was so easy to order glasses with Firmoo! I mean, easy! Like I didn't even mess it up:)
I went to their website...looked at the huge selection and picked these:
I asked them to make them without a prescription...and with the darkest tint so they could be sunglasses:)
They came in the mail a week or so later...
and Voila!
New FREE glasses.
Easy - peasy:)
I liked the way they look on me...
But on Lovebug?
How adorable is she!?!
She really likes them, so I might have to share:)
What do you think?
Wanna try them out?
Let me know if you do:)
I'd love to see what pair you pick!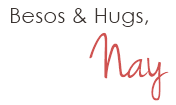 ps: This is a sponsored post, but all opinions are my own!