When you get "tapped on the shoulder", do you stop and answer?
...or do you just ignore it and keep doing what you do?
How about if they just keep. on. tapping???
About a year ago, I was having a lunch meeting and my colleague told me about Vision Boards.
"It's so up your alley! You should definitely do it!"
Months later, my sis-in-law, tells me about a great workshop that she went to...and she made a Vision Board there.
"It was so inspiring and I thought that it was something you should be doing."
Then, right before Valentine's Day, I get a Facebook invite for a new fb fan page called
and you guessed it...
Vision Boards.
Um, I guess it was time to answer the tapping of the shoulder, huh?
:)
Bettyvision is awesome, loveys!
It's pretty much what I try to do here.
Inspire. Encourage. Empower. Women. You.
How awesome is that?
The way Bettyvision does their form of awesomeness is through online Vision Boards.
Take a look at how it all works!
I love the vision of Julie Thorne Engels, the CEO & Founder of Bettyvision...
And you know me:) I had to email her and find out more:
When and how did the idea of bettyvision happen?
I started creating vision boards back in my early 20's and loved the surreal experience of putting my dreams on paper and then watching (most) of them come true. The dreams that didn't manifest turned out to be blessings in disguise or just not the right path for my personal happiness and satisfaction. Then in 2010, I got irked by a series of events where really smart women and girls were picking on themselves instead of seeing how amazing they are. "Bettyvision" was officially created as an in-person workshop allowing women to connect to their inner dreamers, create boards and then share them to be held accountable to their aspirations. Soon we thought, "Imagine the power if we took this experience online!"
Do you hold live workshops?
We love to hold live workshops - they're magical! We also host them quarterly in Los Angeles, and individual women engage us to facilitate workshops for groups of their friends. Our BV Strategies team works with corporate and organizational clients to assist with team building and human development and with strategic-visioning and goal setting. Wonderful to have a visual footprint before embarking on a sometimes costly journey.
Other than vision boards? What else is bettyvision involved in?
Bettyvision's plans for the future are to continue to provide resources and connectivity that accelerate the dream fulfillment process. This is especially true in the nonprofit sector. Our big dream? To be able to micro-finance the dreams of women. At present we're working closely with corporate and lifestyle brands who are in the position to do this already. And of course...we're always looking for "Power Bettys" to inspire our community!
I love when organizations empower women to be the best that they can be.
It's refreshing!
Go check them out and design an online Vision Board of your own:)
I had fun making mine:
Thanks Julie and your entire team for sharing Bettyvision with me and the coffee-n-ink family!
I'm thrilled I finally answered that "tap on the shoulder"
:)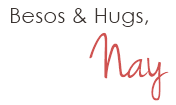 *this is not a sponsored post...just showing you stuff I discover in this big world:)