Broken but on the Mend
I sent an email to myself last night.
It had a lot of words that needed to come out.
All those words were shouting at me and not letting me sleep.
There were words of hate.
There were words that made me want to cry.
There were words of surrender.
At the end of the email, I wrote Him.
I asked Him to help me.
I asked Him to give me a clean slate.
I wrote that I was putting myself in His hands.
He would know what to do for me...or to me.
He gave me sleep.
I woke up this morning with an inkling of what happened to me last night.
I had emailed the words to myself, although I didn't remember doing so.
I haven't read them.
All I have read are the words I sent to Him.
"I want to put myself in your hands and you make me right
Please
In your name I pray. Amen."
"I want Him to just erase and start it over. Tell me and make me feel like I'm not a mistake
Help me God. Please. I need YOU."
I've read and re-read those words. Those tiny little words with so much underneath them.
Because sometimes you need to break so that you can mend.
It's hard...the mending, I mean.
I keep trying to do it myself...by myself.
But really, I can't do it alone.
I need Him.
It's just how it is. Right? It gets to a point where I'm not inspired for anything anymore and then I get to my knees and just need to surrender.
And it's good. No, it doesn't always feel that great, but it's needed.
And that's what's good.
That I know that even when I'm feeling at my worst, He is there.
Always.
{Exhale}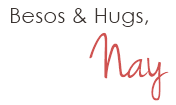 HEART + HOME
HEART + HOME
WEEKLY LINK UP