woosa
There's this time in the morning
After I've taken my shower and gotten dressed
When I go down to the kitchen and pour a cup of coffee for myself,
take a sip and I just exhale.
That moment between the sip and exhale...
I breathe a little deeper and let the breath out just a little slower than usual.
I've been relishing those few minutes of nothingness these last few mornings.
It's in that specific time, that tiny moment, that I'm not really thinking about anything in particular.
It's that time when I don't have five million thoughts going through my head and attacking me.
It's the time where I kinda do that thing - not literally - but I'm thinking it.
I'm thinking
Woosa
Calming myself
Waiting for some sunshine to get into my heart
And after that moment of stillness
I begin
I begin my real day
Prepping the day's lunches
Setting out the kids clothes
Waking everyone up and starting our day
Hoping, Wishing, Praying
that today will be good
Everyday is a new beginning. It may be a rough day. It may be an amazing day. It might even be a day somewhere in between - not awful, not wonderful...just a day. In this life of mine, I'm learning, you never know what you're going to get.
And that's okay sometimes.
It's okay.
Really.
If it's not...I always have that moment. That moment between the sip of coffee and my exhale.
And for me...that's good for now.
Have a good day, lovey.
You deserve it.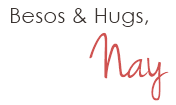 linked here