Sometimes you gotta laugh...
Sometimes life can piss you off...
Sometimes it drives you up the wall...
Sometimes you want to just tell the world to...well, you know.
And in those times
Sometimes it helps to
Laugh
These had me giggle

Or say "Yup, that's about right"...

Enjoy, Loveys: )
All. The. Time.
Eat Them Too!
BAHAHAHAHAHA
Yup Yup
Oh Hubby!?!
True that, yo!
Oh, how painful it can be to hold it in, though!
LMBO!
As soon as the head hits the pillow, my thoughts overtake me.
The Hubs? Hits pillow...zzzzzzzzzzzzz
What the...?!
So when you want to punch someone...
Kick it to the curb...
And Laugh It Off.
And if all else fails?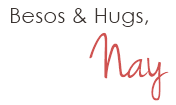 {all pics found on my funny ha ha pinterest board}