Should I?
I just finished a bottle of tequila and half a bottle of vodka with my girlfriends,
should I call my ex-boyfriend?
I have a final first thing in the morning,
should I go to the midnight showing of that new vampire movie?
I had a hard day at work and my husband says,
"You haven't made dinner yet?"
In everything, those two words can be your best friends.
Really.
You get the idea.
Think before you act.
Simple really.
Yet...
I did call that ex-boyfriend and my crush that night.
I did go see that movie, duh!
I did run to my bedroom after telling him to do it himself.
I'm human.
I still haven't learned what life has tried to teach me.
Do I regret some decisions I've made?
Oh heck ya.
Do I wish I hadn't done that , that, or that?
Um, yeah.
Would I do it all over again?
Yes! I would definitely "think first" and make sure I did it anyway.
Although I want to tell you that you should "think first" before making rash decisions...
...some of those rash decisions become great adventures.
You drunk-dialed that ex-boyfriend?
Turns out he needed to hear everything you wanted to say because you definitely wouldn't have said it sober. You find out you were right to dump his butt.
You went to that movie anyway?
Turns out you had already studied enough and got a good grade. And you drank coffee the next morning....lots. of. coffee.
You freaked out when he asked you about dinner?
It's okay. He came into the bedroom, gave you that hug you needed, and then you ordered pizza.
So, sure - think first, by all means.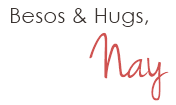 Blogtember Day 3 Prompt
:
Pass on some useful advice or information you learned and always remembered.