Is it over yet?
I know it's not nice.
I know it's not positive.
But...oh goodness.
Is Halloween over yet?!
I think I'm not a big fan because it was never a big deal when I was growing up. I was either a clown (until I grew out of the size) or a gypsy (a bunch of oversized skirts and shirts with some beaded necklaces) and then that was it.
I liked trick-or-treating, I guess.
Can't really remember.
And now I have kids. Kids that I didn't start dressing up until they asked to.
Kids that just LOVE Halloween.
What?!
What would I rather be doing tonight?
How about finishing all that homework that is due for the kids on Friday? Instead of rushing for it to all be done last night. Four days of homework times two kids in three nights. Yeah, you do the math. Shouldn't there be a rule that no homework is assigned on Halloween?
Or we could get a pizza, rent a funny movie, and cuddle on the couch? Just like
Erin
, I'm really not that into the scary movies with kids. Yeah, nightmares in the middle of the night because of the boogieman we watched on tv? Hmmmm...I'll pass.
Let's bake up a storm? Wouldn't that be more fun? We could make all the cakes and cookies and muffins you want. Kids, I'll even let you eat it all day long all weekend long. Deal? No, you still want to wear that costume, huh?
Ugh...umm...
Would the kids be really upset if we cancelled Halloween? I'll let you guys dress up every single night for a week. Want to be Thor, baby? Have at it. Wicked Witch? Let's do this! But can we not walk around to houses we don't know and ask for candy that I then have to inspect each and every piece? Please? Pretty please with sugar on top?
?
Let's craft! Mommy will craft the heck out of the night! Really...and I won't even try to make it perfect this time. I'll just close my eyes to the mess that you make. I'll even pretend that the craft looks like what you say it is! Are you in?
Oh come on! Please, please, please...can you just despise Halloween as much as Mommy does?
No?
So yeah...
Boo. Humbug.
My new tagline for Halloween.
Let's go trick-or-treating!!!
Let's get you sugared up!!!
WOO HOO
Not.
((wink))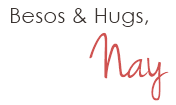 linking up with the ever wonderful and funny Erin
from