Dear You,
I wanted to write you a little note to tell you something very important.
Yesterday, I put together this little graphic for you.
It's a little reminder for you.
You need to remember those words.
You.
Are.
Loved.
You are so very loved, my sweet friend.
On those days that you think you just can't walk another step in this life of yours. I'm here to tell you that you can. You are worth so very much to so very many people. You are that sunshine for someone. And you probably haven't even noticed, have you?
You ARE noticed.
All of those good things you do for others?
All of those kind words you give...
Those actions that you make without expecting anything in return...
That smile you gave...
That hug that you gave without having to be asked.
It is important.
You are important.
In your day-to-day travels, you are a beam of hope to others.
You do without thinking...and it is wonderful to see.
You may not be thanked everyday.
But, that's okay, because there will be a day that someone will come up to you,
or will send you a note, an email, a text message...
and that person that you impacted with your kindness will let you know.
Your heart will be full.
You will feel refreshed and renewed.
You are an inspiration to others. You are important to that person and so many others.
Your life matters.
Your words, thoughts, actions, laughter, tears...
Those things make up You.
So when you think you can't go another day...
Remember.
Remember that you are loved.
You are recognized. Your efforts to be good and sweet and inspiring is making a difference. And for that, sweet lovey, you are thanked today. Thank you for making a difference. Continue what you are doing. Don't stop.
Keep going.
With every breath, with every step, with every part of your beautiful soul:
You are the difference.
Don't forget that.
Ever.
Thank you for being that to me.
Thank you for being You.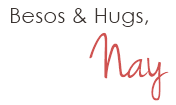 This week's prompt:
You're Loved.