keep it simple (CFYH 3)
Hey Beautiful -
How has your morning gone so far? Mine has been go, go, go all morning.
And now, I have a chance to just sit and take a deep breath and just
- exhale -
Ah, feels much better.
I wanted to tell you how much your comments and email messages yesterday touched me. Your words of love and prayer brought tears to my eyes. For that, I am eternally grateful.
Today, I just want everything to go back to being simple. A day where I have no worries with a little bounce in my step. You know what I mean, right?
It is a warm 80-ish degrees on this California "winter" day and I'm kinda loving it.
I have my always-puts-me-in-a-good-mood red shoes on.
I had a bowl of fresh sweet fruit for breakfast.
I juiced.
I had coffee.
All if well in my world.
And...I feel pretty beautiful today.
No, I don't have any photos to show because I just feel beautiful all over...
from the inside out.
And it's good to feel that way.
You should feel that way.
No, I understand. Some days you're just not feeling it - but some days...
Oh Lovey, the beauty of you just shines through every pore of yourself.
It's the day that you are just happy.
Refreshed and feeling good with your little slice of the world.
You don't have to be dressed up or have a full face of makeup on or have your hair perfect.
Really.
Sometimes your brand of beautiful is just that...
You.
All-around beautiful you-ness.
So keep it simple today.
Keep the be-you-tiful going.
If not today...that's okay.
There's always tomorrow....or the next five minutes or hours. Just make it happen.
For you.
Just for you.
Talk to you later, beautiful.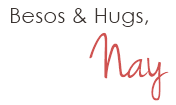 This week's prompt:
"You're beautiful...just as you are"