I woke up from a dream this morning. I was in a field of dandelions. I was told that I could blow on each one and a wish would come true. I made wish, upon wish, upon wish...and each wish I made was fulfilling.
It made me feel whole.
I woke up refreshed and ready.
I wished for...
mornings of calm and a good cup of coffee.
looking in the mirror and smiling at what looks back.
carbs that don't stick to your thighs afterward.
writing inspiration at every turn.
a full night of sleep.
a morning to wake up late.
a favorite breakfast in bed.
building blanket forts and pretending that's the only world that exists.
the ability to ask for help.
goodness.
warmth in the heart.
prayers answered.
what is best.
large peaks and small valleys.
accomplishment of a dream.
taking away fear.
grace.
time alone for inner happiness.
time with loved ones to fulfill the rest.
more comments.
more pageviews.
more not caring about those.
community.
sisterhood.
loyalty during the good and the bad.
opportunities never thought of.
chances to fail.
experiences of growth.
saying, "it's okay" sometimes.
more.
less.
just enough.
I wished this all for you.
For us.
This year is going to be our best. I know that sometimes you put your hopes, dreams, and wishes so high, you don't know if you are setting yourself up for failure. You're not. If you don't try, how will you know if you will fail? The way I see it...life is more than just saying "what if". It's the "when can I start" that makes this life more complete.
I dream and wish and hope everyday.
For you.
For me.
For us.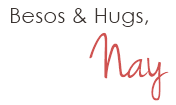 This year I hope to link up every Wednesday to
Holley Gerth
's challenge,
This week's prompt:
What encouraging words do you want the people you care about to hear as they begin a new year?