Good Morning Sweet Loveys,
I hope you had an awesome weekend and are ready to tackle another wonderful week of life!
This week I am taking part in #bloggerlovedare hosted by
Tausha
at
Taush.O
! She asked a bunch of us bloggers to take a day from The Love Dare and make a printable to share. We are also taking that day and writing our heart out about how to strengthen our marriages. I am in for Day Two and I can't wait for you guys to read my installment tomorrow.
But, today I asked Tausha to come by and tell you all about Week One. I hope you'll join each of the bloggers on each of the days and share how you are taking this Love Dare into your lives. I look forward to seeing how these next 40 days play out for all of us.
Remember: This doesn't have to be about marriage only. You can do The Love Dare with any relationship you want to strengthen. Let's make the love go round, loveys!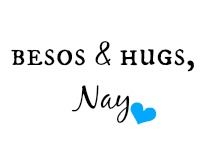 Alright guys! We officially start the Love Dare TODAY! Each day you can find a new blog & another perspective on love, marriage & life. I PROMISE if you do the Dare every single day - your marriage (and YOU) can change. It's really beautiful. It's hard, it's long - but it's worth it. Print out the following Dare or take a screenshot or check instagram daily for the Dare & share what you are doing (I'm sure you are way more creative than some of us are!!) Make sure to use the hashtag #bloggerlovedare to share how you are changing your marriage! Feel free to reach out to ANY of us with questions or comments or feedback - we are all more than willing to help.
Here is this weeks lineup:
Day 1: Love is Patient


Day 2: Love is Kind

Day 3: Love is Not Selfish

Day 4: Love is Thoughtful

Day 5: Love is Not Rude

Day 6: Love is Not Irritable

Day 7: Love believes the Best

Aren't all the printables adorable? And they were created just for you! Feel free to share them, tag them and use them throughout the week. PLEASE give credit where credit is due. If you are sharing on instagram, PLEASE use the proper hashtag (#bloggerlovedare) so that the creators can tag themselves. Lets all the spread the love not only to our marriages, but to each other. XOXO